Recently i just browsed the internet and found a list of games that people play online and have to pay for. I thought i'd share this list with you guys. Take a look.
Pay-To-Play MMORPGs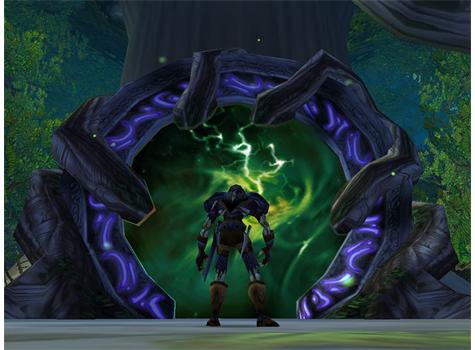 World of Warcraft
1) World of Warcraft – Game Lair
The best MMORPG yet because WoW mixes the right amount of depth and simplicity better than any other game in the history of the genre.
2) Lord of the Rings Online
One of the most popular MMORPGs that appeals to casual gamers. Plenty of solo content adds to the game's already tremendous mainstream appeal.
3) Aion
This latest potential "WoW killer" could be the best one yet after a very successful launch. Aion sports many of the features that made WoW a success but still retains its own personality with characters being able to fly and its PvPvE system.
4) Eve Online
The best sci-fi MMORPG with player-run corporations and a thriving economy.
5) Final Fantasy XI - Game Lair
The second best fantasy MMORPG after WoW with a quality story, great game play, and large subscriber numbers.
6) City of Heroes/City of Villains - Game Lair
Combined, City of Heroes and City of Villains are easily the second best MMORPG for casual gamers. With the addition of the well-balanced villain types and the use of bases, City of Villains completes the potential that fans have been craving for ever since City of Heroes launched. To top it off, hardcore gamers now also have a reason to like CoH/CoV with its ultra-quick PvP.
7) Champions Online
Although Champions Online does not appear to be quite the blockbuster to send the Superhero genre to the next level, the game sports one of the best character customization tools yet.
Dark Age of Camelot
Has usually been one the best major MMORPG for PvP combat due to its 3 realm system. Also, DAOC has remained one of the steadiest MMORPGs over the years in terms of quality. However, the game is starting to show its age and other MMOs have incorporated similar or better PvP systems.
9) Warhammer Online
Combines what World of Warcraft got right with PvP that actually feels part of the game world. Warhammer Online could end up being the best MMO for PvP on this list for years to come.
10) Age of Conan
Mature-themed MMO with brutal combat and large-scale warfare. Also has a single-player mode in the first phase of game where each player can wreak havoc at night alone. Has lost a lot of the steam that it once had due to primarily to changes in PVP and lack of solid PvE after level 20.
**I did not comprise this list** this was found onlnine as is from the following website:
http://www.gameogre.com/topmmorpgs.htm